MADE HERE. IN THE

U

S

of

A

.
That is Allied's slogan because all of their bikes are made here. Meaning made in the United States, specifically in a town outside of Fayetteville, Arkansas. That's right; carbon frames made in the U.S. They keep it simple, too. With only four models, their line is really easy to navigate, but they have a lot of paint options and different builds. If you get confused, contact us and we will steer you towards what makes the most sense.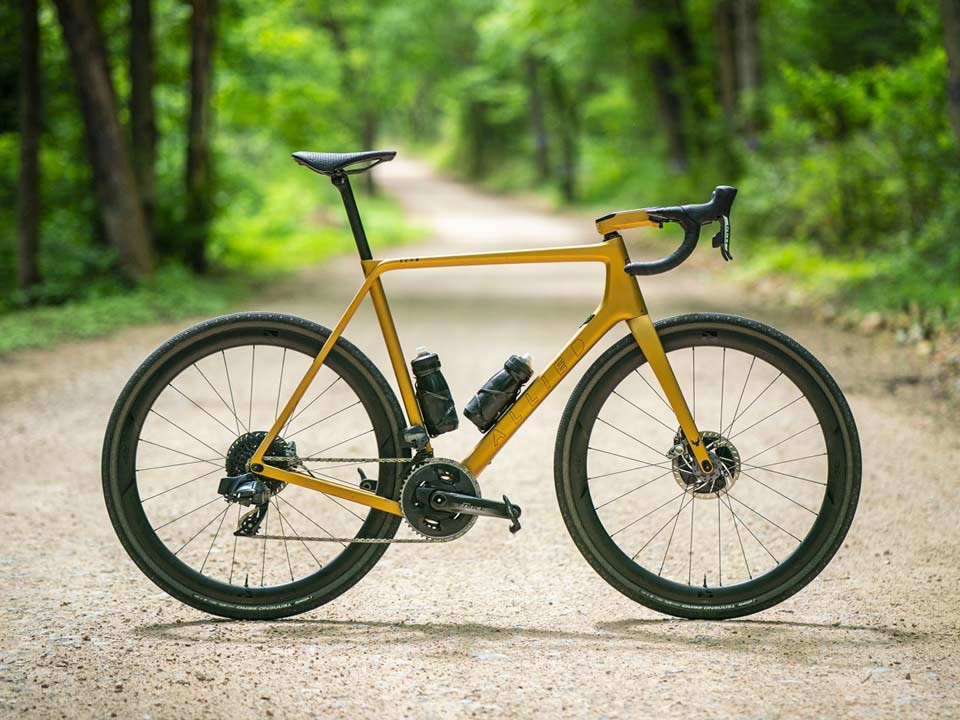 THE ECHO
At the heart of the ECHO's genetic code is pure unadulterated speed - the ability to transform from a road race thoroughbred to a versatile, agile gravel bike with a simple switch of "flip chips" at the front and rear dropouts. These eccentric chips, and corresponding dropout design, allow the rider to easily change the bike geometry, effectively changing the chainstay length and fork length by 1 cm. The difference transforms the bike from a road machine with 415mm chainstay length, 368mm fork length, 73 degree headtube angle, and tire clearance for up to a 30mm, to a gravel bike with 425mm chainstay length, 378mm fork length, 72.5mm headtube angle, and 40mm tire clearance - all within a 10 minute switch of dropout chips. Pure road performance one day, gravel race-ready the next. One bike. No compromise. Flip chips are not a new concept, but Allied's implementation of them is unique and the best that we have seen, to date.
Frames start at $4880 and complete bikes start at $6430. Contact us about ordering this quiver killer.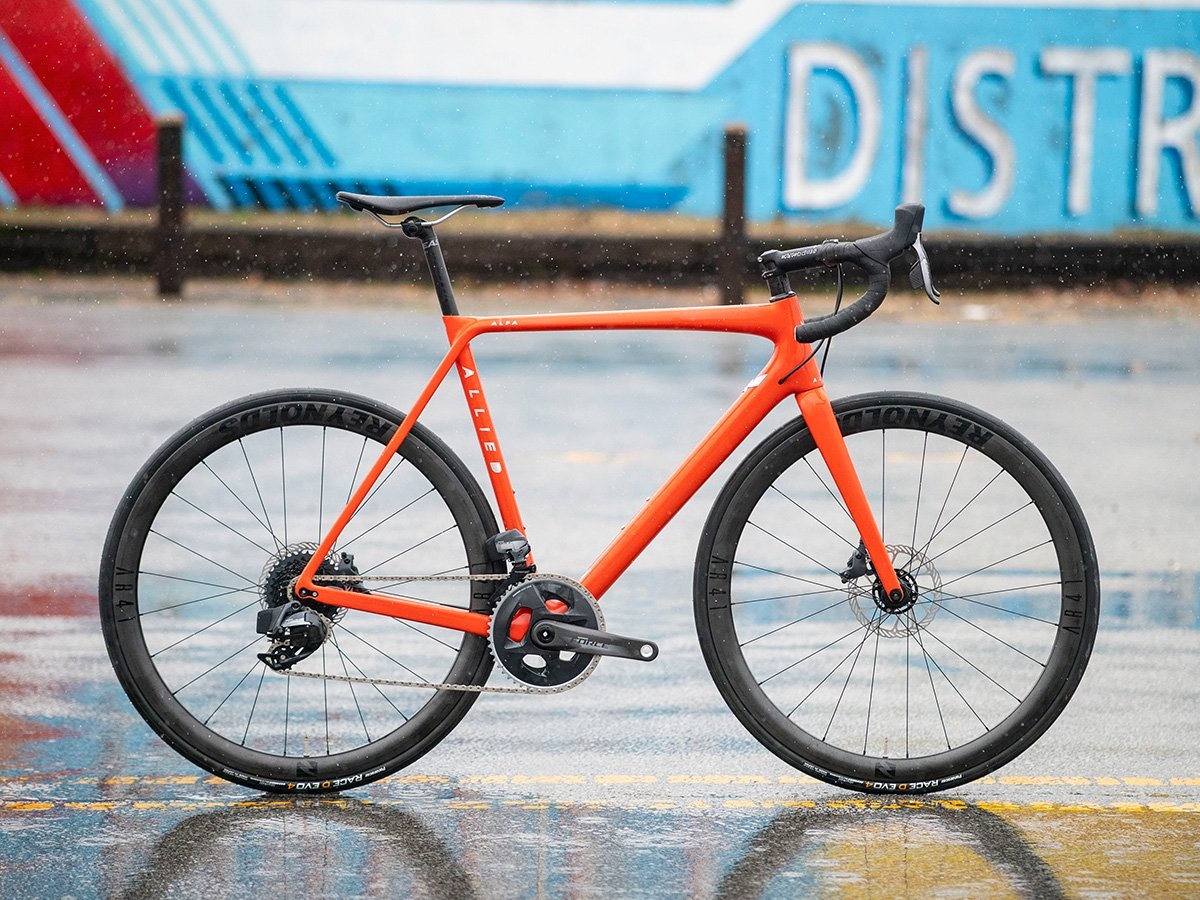 THE ALFA
The ALFA DISC pairs the very best in technology and performance to timeless design. They leverage the very best in raw materials and engineering know-how to deliver a best-in-class race bike, doing so in an elegant and pragmatic way.

Since they do all of their paint in-house, they can give you options galore in choosing a color for your new ALFA DISC. Whether you choose a stock color or a custom option you're sure to stand out in the field with an Allied Alfa. 
Frames start at $4200 and complete bikes start at $6520. Contact us to get yours.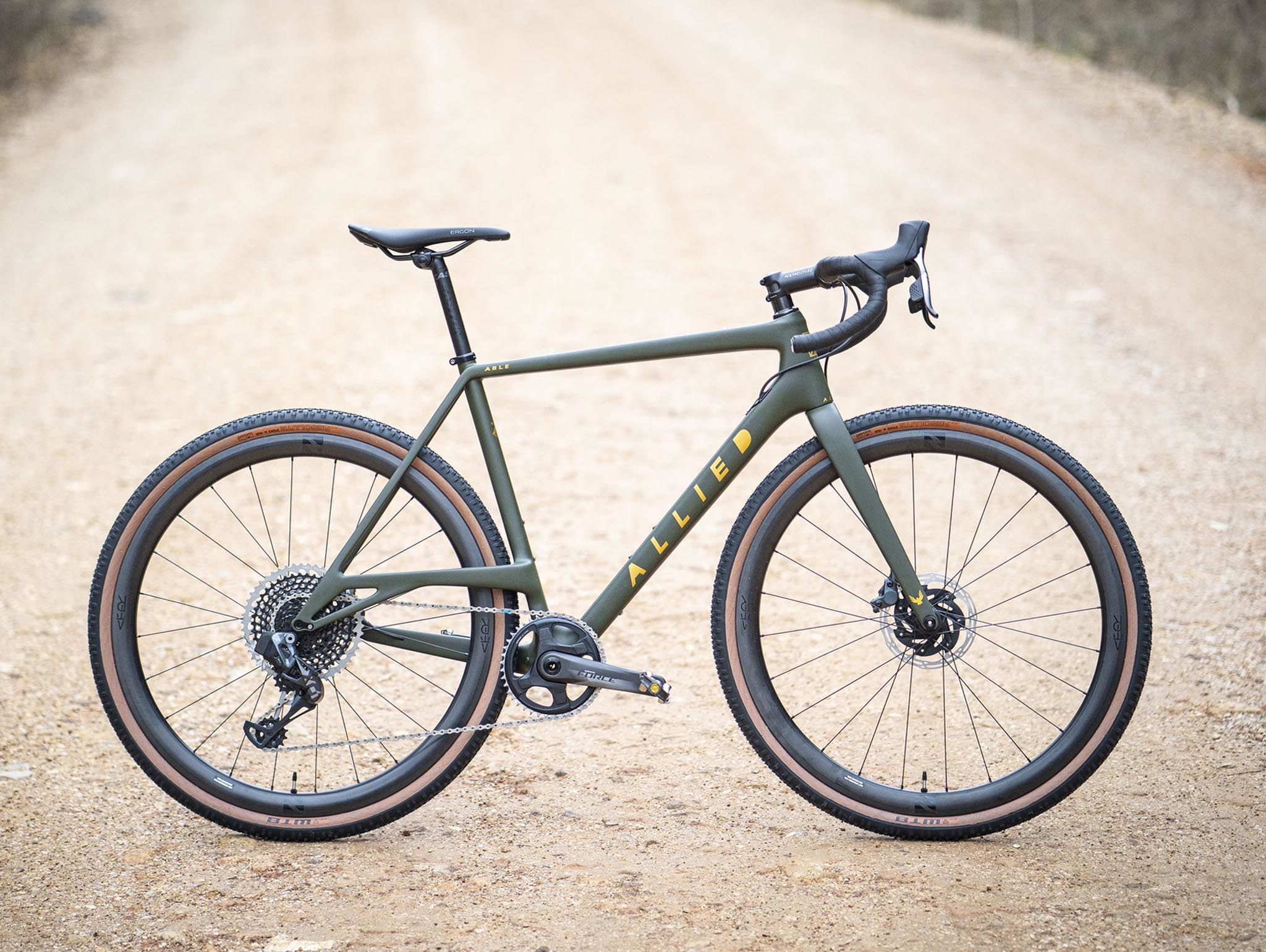 THE ABLE 
The ABLE begs to be ripped around on singletrack, fire roads, hardpack dirt, and chunky gravel -- proven on the brutal roads of the 2019 Dirty Kanza where ALLIED athletes Colin Strickland and Amity Rockwell piloted their ABLEs to overall victory. The ABLE is a high-performance off-road machine that tilts more towards the "mountain skinny" side of the gravel segment. It prefers a big tire but keeps a short rear end - in fact, it's the same as the ALLROAD at 420mm. This is achieved by the most striking feature on the bike - the elevated drive-side chainstay.
Frames start at $4000 and complete bikes start at $5400. Contact us to get your dream gravel build.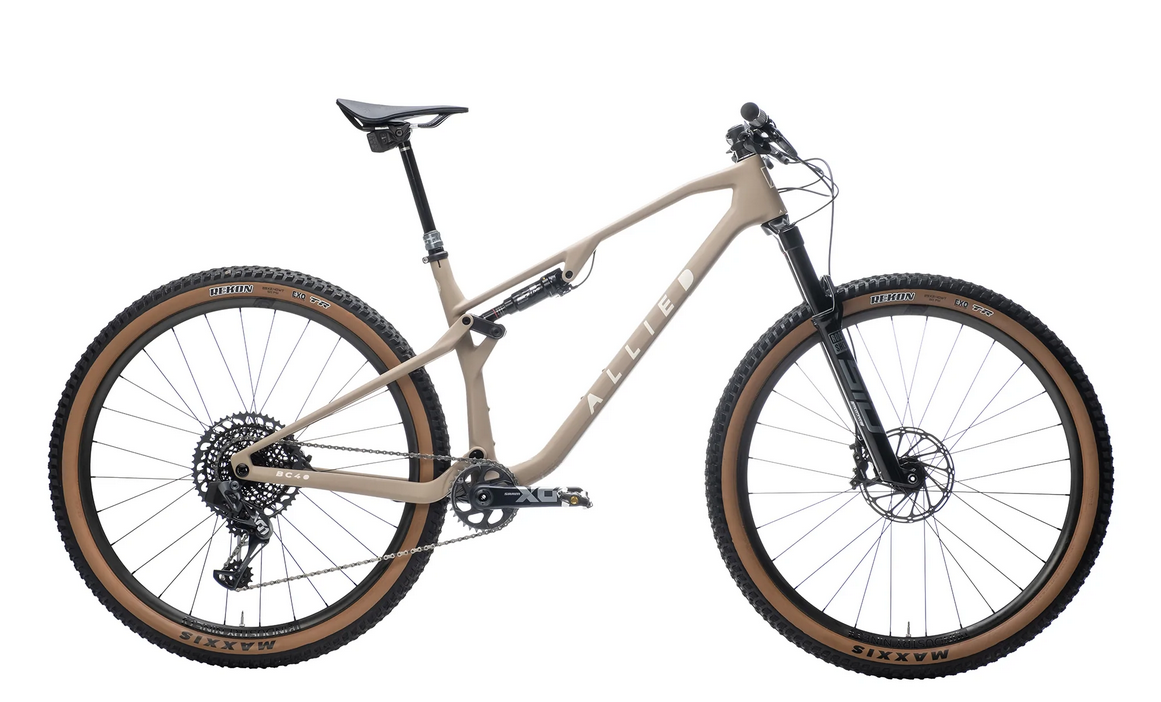 THE BC40
MADE HERE, ON THE FINEST SINGLETRACK IN AMERICA.
Endless singletrack in our backyard to ride every day of every month, come rain or shine. Defining direction, informing efficiency, dialing fit and feel, refining responsiveness, testing, and finishing to completion. Meet the new, incomparable BC40.
Frames starting at $4495 and Completes starting at $7225 CONTACT US for more information!
CHECK OUT OUR ALLIED OPTIONS HERE