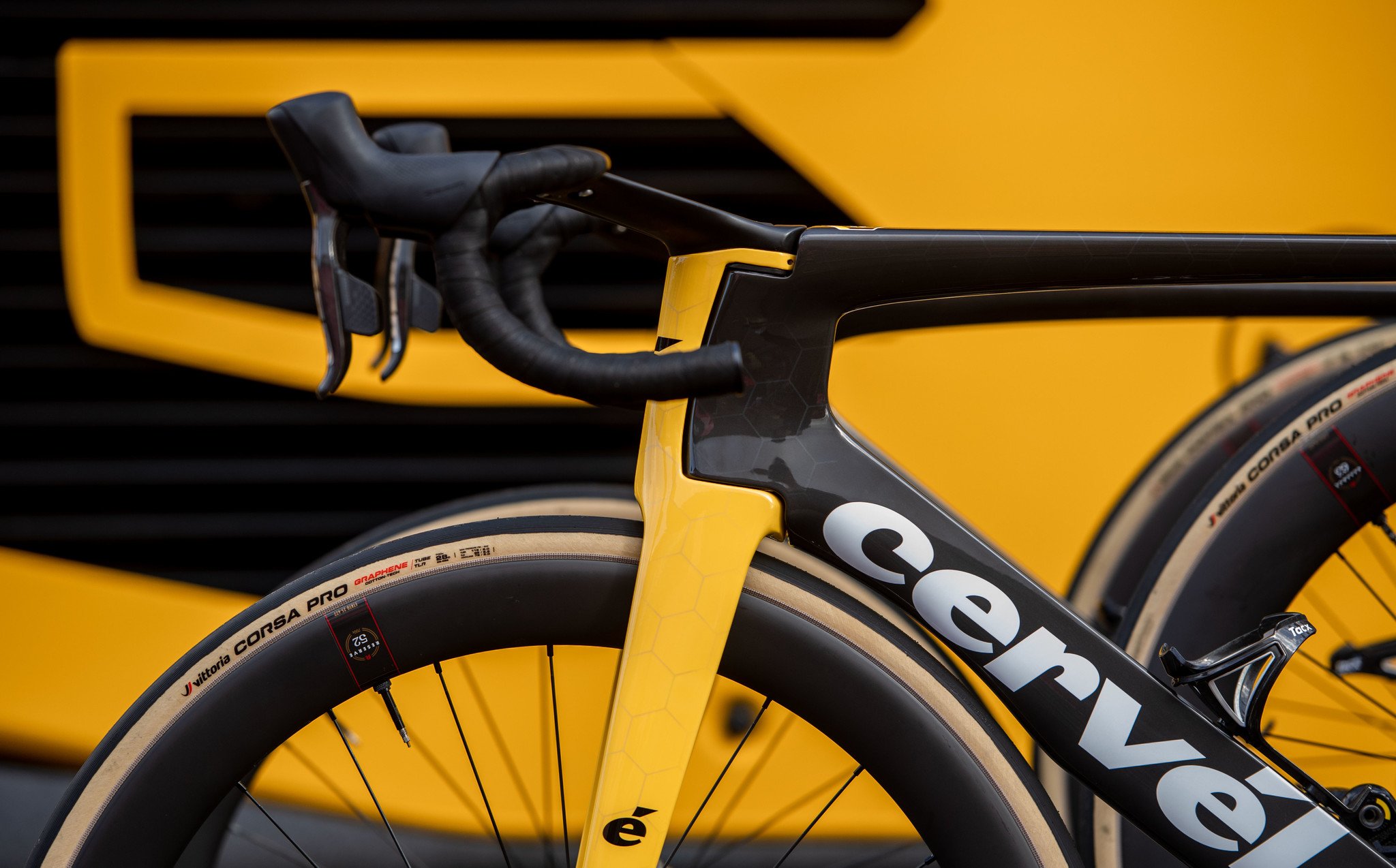 Just Released : Vittoria Corsa Pro
Tell us what you think. Good review? Bad review? Are we utter morons? Leave a comment. : 0
[products=blog_corsa_pro_2023]
"Vittoria launches the Corsa PRO - the most advanced cotton road tire ever made, delivering un matched pro-level racing performance and riding feeling-winner of 22 stages and 12one-day races at World Tour level since the start of the season. Compared to the previous Tour-winner version, the Vittoria Corsa PRO tubeless-ready clincher and tubular offer increased speed, wet & cornering grip, puncture resistance and comfort. Corsa PRO uses Vittoria latest developed graphene & silica compound, and anew electrical vulcanization process, allowing a seamless application of the tread to the casing."
That is how the press release started when we were presented with this tire. Sounds good on paper right? We were given a couple of the Corsa Pro few weeks back to test out, so we thought this would be a good place to share our thoughts. 
Starting with the stuff that doesn't really matter, but does: The packaging is really nice and displays really well. It appears to be the same packaging as the Corsa NEXT and made from some recycled material, at least according to the box, so kudos to Vittoria for that.
As far as mounting the tire, they went on with relative ease. I rode the Corsa Pro in a 700 X 28 on a Zipp 303 Firecrest wheelset, and used the Silca Ultimate Tire Sealant. They sealed easily with very minimal pressure lost, even sitting over night; which I have to say is really nice, because nothing is more concerning than when you get to your bike early the next morning and there has been a significant pressure loss. With the 25mm internal width on the 303 Firecrest they blow out to a measured width of just under 29mm. 
On the road, I mostly ran them at 70psi. I have definitely played with lower pressures but sometimes I find it easy to just pump it to 70 and ride. Right off the bat, it is noticeable that these are a race tire, as much as I don't like that term. Having always been a Vittoria fan, I am not surprised at the ride quality of this tire, but it definitely is a change from the last tires I was riding. The weight and overall construction of the tire is something that I noticed almost right away. The cotton casing is something that just sets these tires apart from the rest in this class. They spin up very nicely, and I attribute that to the low weight, but at speed there is no lack of confidence that sometimes plagues other lightweight tires. It corners as you would expect a race tire of this caliber to, which is very, very well. One of the complaints with the last generation Vittoria Corsa was that the rubber tread would occasionally separate from the casing and create this kind of lip on the very edge of the rubber, where the rubber and casing met. You could definitely feel that on some tight corners, when you really had to lay the bike over. Vittoria seams to have fixed that problem with their new technique that they are now using to attach the rubber to the cotton casing. 


Overall, this tire has performed incredibly well for the short time that I have used it. It is a high-end tire for those looking to gain maximum performance in a race, or just want to get the most out of every ride. I use the term "race tire" loosely, but there is no doubt that this is a high performing tire. As with other tires in this class, you are not going to get super high mileage, but when a tire is built to last longer you inevitably give something up on the performance side. It is clear Vittoria didn't want to do that. Keep in mind I have only ridden the Corsa Pro, and up until now I have not even seen a Corsa Pro Control, but this tire is certainly one we will keep on our shelves for quite some time.