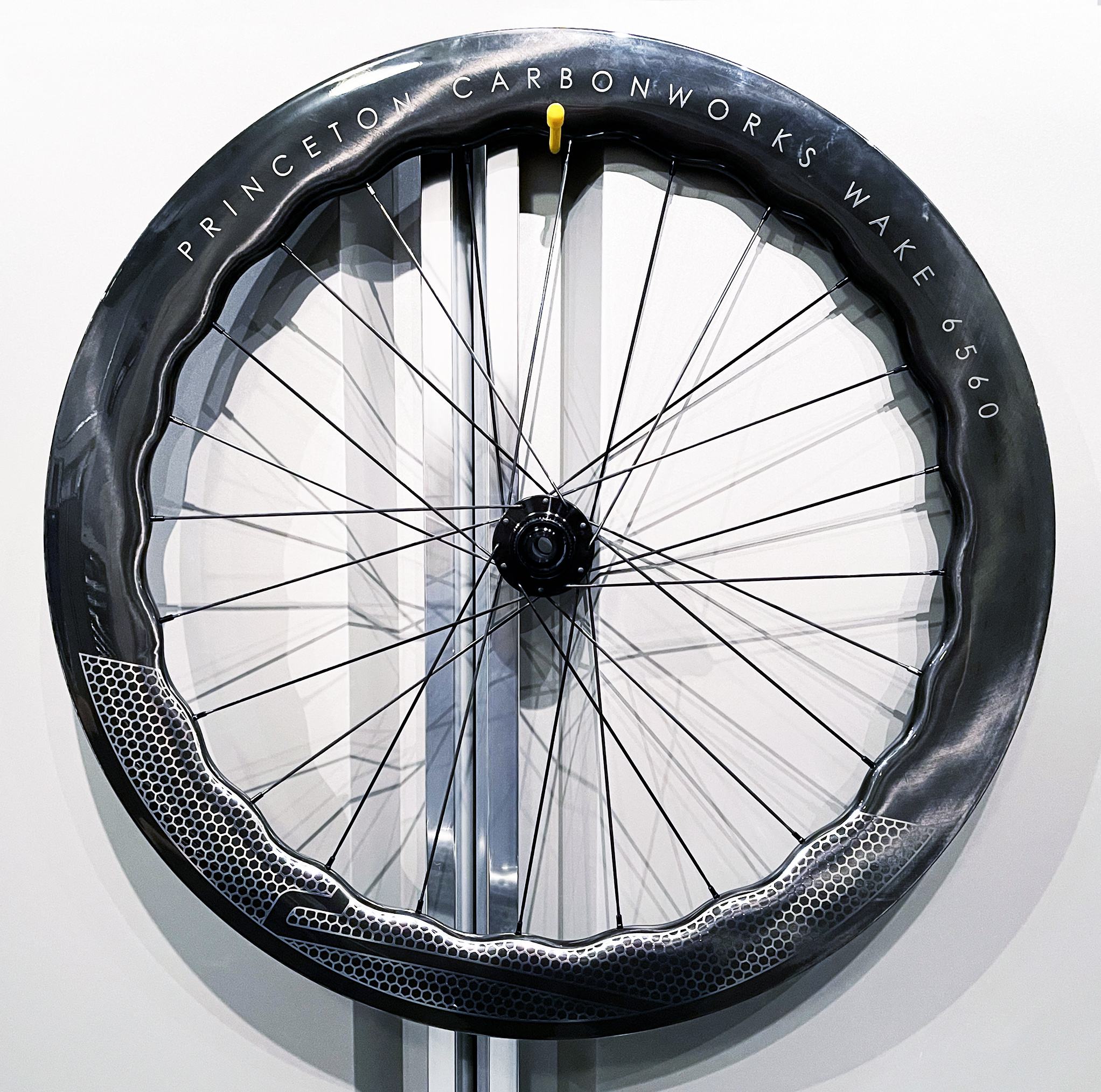 Princeton CarbonWorks Wheels!
Tell us what you think. Good review? Bad review? Are we utter morons? Leave a comment. : 2
What do you get when you combine cycling enthusiasts with Princeton grads specializing in mechnanical and aerospace engineering? You guessed it — Princeton CarbonWorks. Their sinusoidal profile definitely grabs your attention, but they've also grabbed some pretty big wins like Filippo Ganna's Flanders World TT Gold. Oh, and you may have heard about their patent spat with SRAM over the similarity to Zipps NSW design. Well, Princeton won.
[products=blog_premium_carbon_wheels]
We have some time on these wheels, now, and can say that they are fantastic. You get several choices of hubs, they feel like a well built wheel, and they look cool as can be. Other than the price, there really is nothing to nitpick.
With a range of depths, multiple top tier hub options, and some unique finishes, these might be the sexiest wheels we have run across. Lightweights have their niche, but most people will not choose them as a daily wheelset. The Princetons are a wheel you'd choose for your race days, but also for everyday, all day riding.