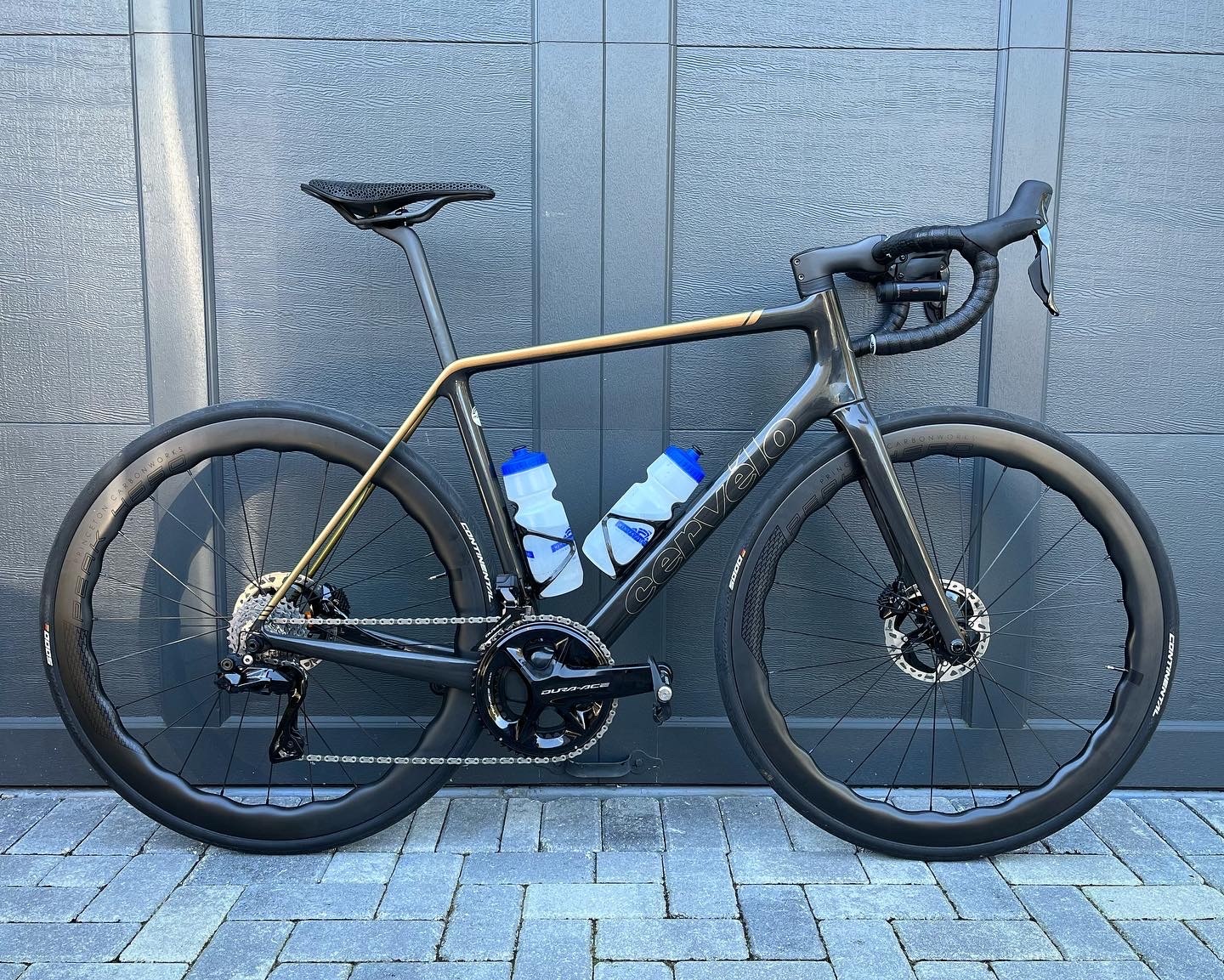 The Cervelo R5 is back!
Tell us what you think. Good review? Bad review? Are we utter morons? Leave a comment. : 0
After a multi-year hiatus, the new R5 is back to being a benchmark road bike. Stay tuned for an ongoing review of the R5, Shimano's new 9200 12 speed group, and Princeton CarbonWorks Peak 4550 wheels.
For those wondering, it's 15 lbs 12 ozs, as shown with the Garmin Rally 200 pedals and the Garmin Varia headlight. Subtract 445 grams for the pedals and 140 grams for the light (1.3 lbs total), and that puts it at just under 14.5 lbs.