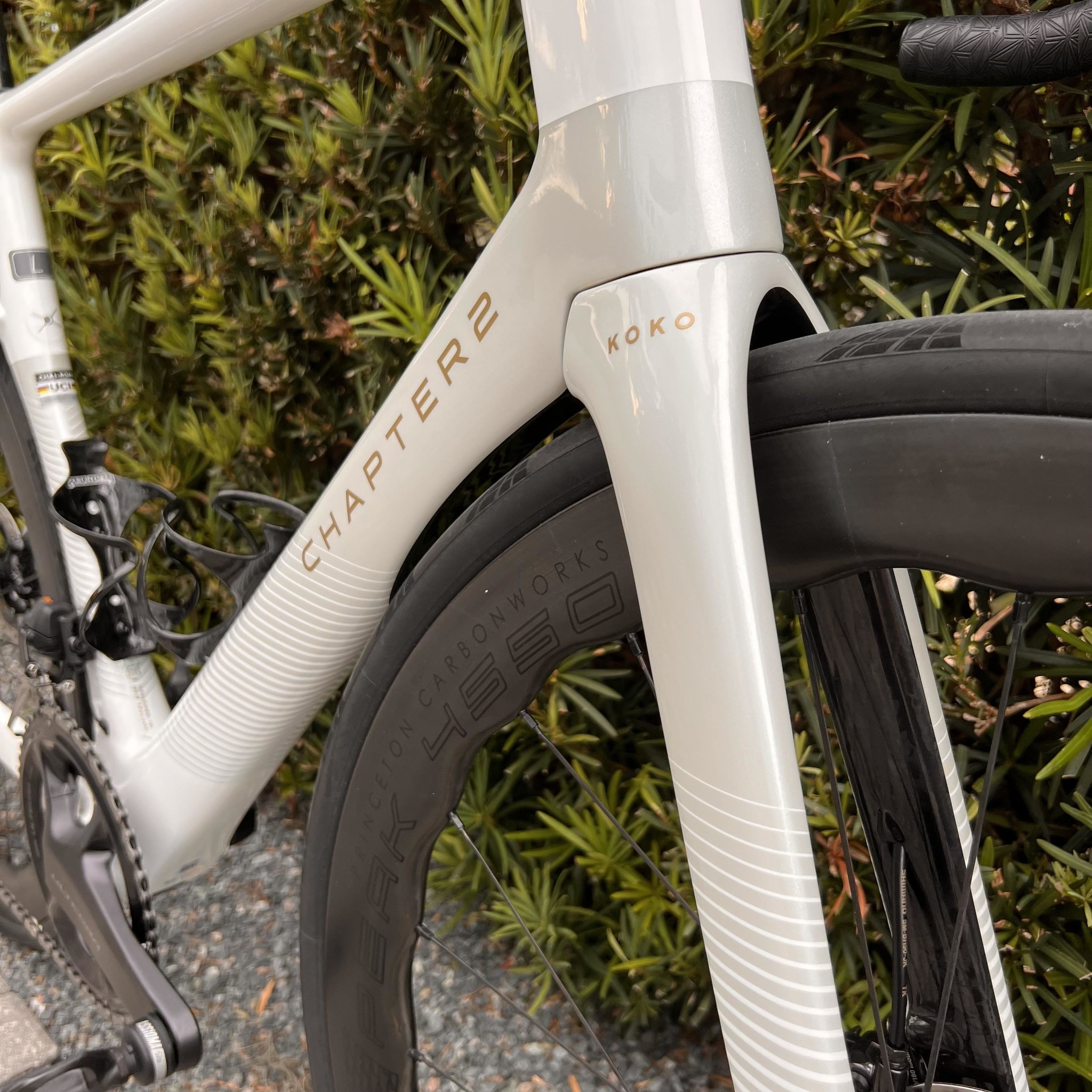 Chapter 2 Koko Review
Tell us what you think. Good review? Bad review? Are we utter morons? Leave a comment. : 0
I did Orlando's "legendary" Windermere Sunday ride on the Chapter 2 Koko, just recently. Perfect for putting a bike through an all-around assessment. You might think Orlando would be pancake flat, but just west of downtown Orlando are some old orange groves in nice rolling hills, which were sand dunes in preshistoric times. They are rollers, but are pitchy enough to warrant some little ring riding, so you get some punchy climbs and some 45 mph descents. 
The short: The Chapter 2 Koko is one very nice riding bike. I was very impressed with its performance - blown away, actually. The bike is incredibly fast, handles very nicely, but still feels very stable at 40 mph+ speeds. It's also crazy comfortable, even over rough roads. The adjustable seat clamp allows for two settings, but I chose the firmer setting and can't imagine using the more flexy option, unless I was riding cobblestones.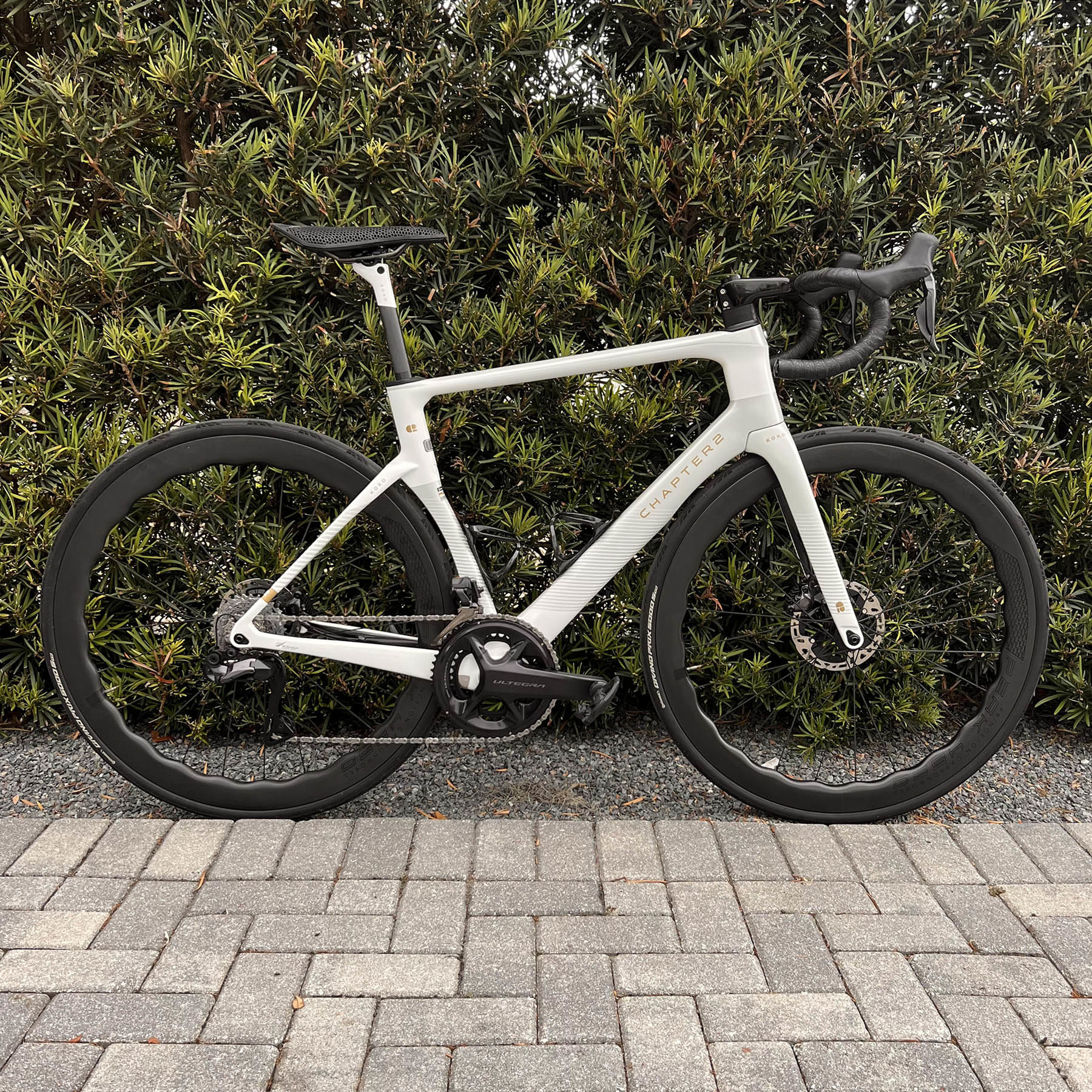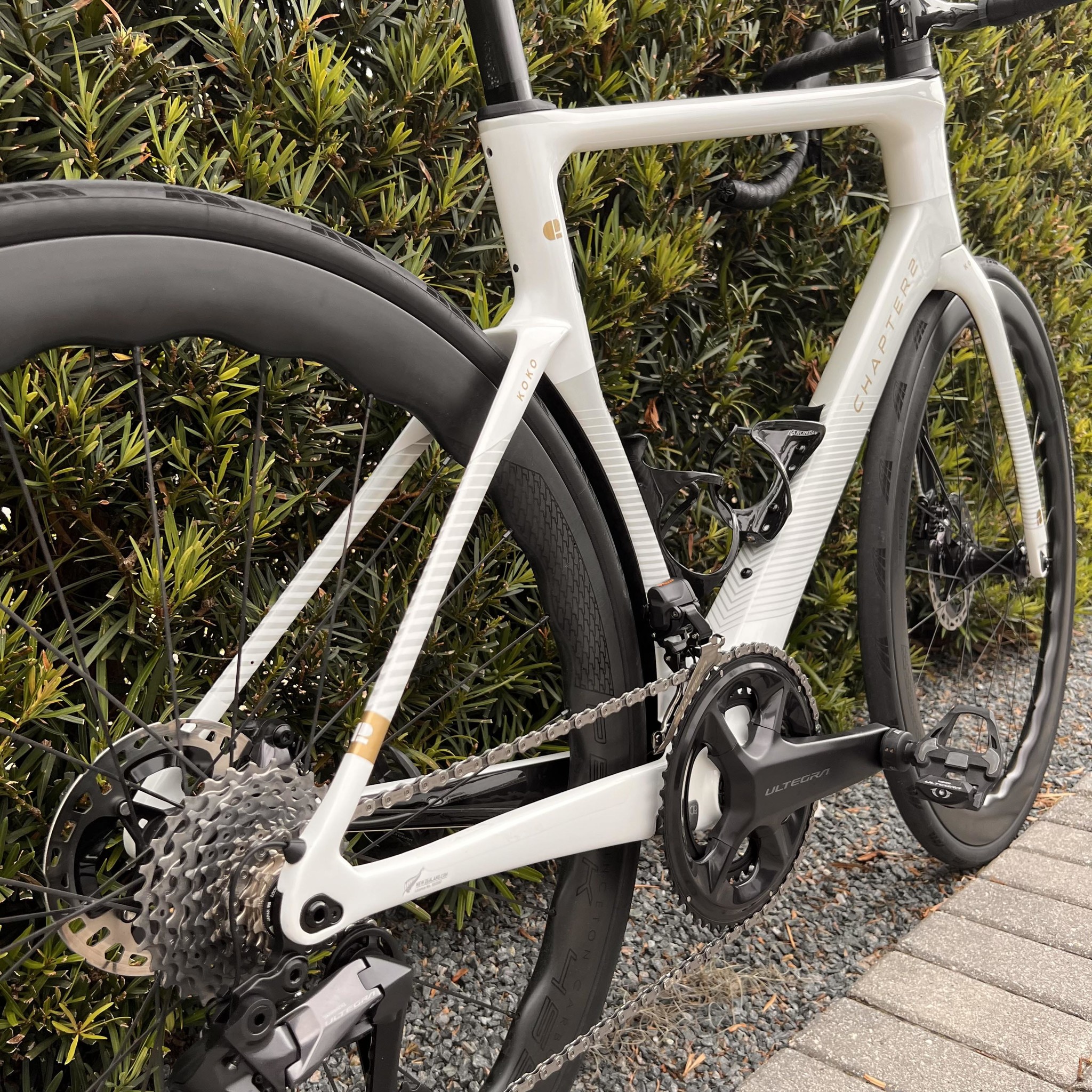 We built this bike with Shimano's new 12 speed Di2 and some Princeton CarbonWorks Wake 4550 wheels. 

Pros:
Fast/Aerodynamic - It feels like an aero bike, except it doesn't
Very Comfortable - I ran 28s, but it will hold up to a 32mm tire.
Versatile. It's an aero bike, but really could be anyone's regular bike. 
Aggressive looks. It's a bike that looks fast.
Great paint job - Chapter 2 does all their frames in limited run paintjobs. When a certain color is sold out, it's gone for good. 

Cons:
Not as light as some other aero road bikes, but on the road, it doesn't feel heavy at all.
Frame only, but that can also be a pro. You can build it however you want, which normally means getting things right the first time.
Overall, I'm very impressed with the Chapter 2 Koko. It is a fast, comfortable, and versatile aero road bike that is sure to turn heads. If you are looking for an aero bike that can do it all, the Koko is a great option.